Jocelyn Dubois
Chief instructor
Jocelyn Dubois was born in Montreal in January 1963. In the summer of 1971 his family moved to Boston, that's where he spent the next seven years of his life. Throughout his childhood, Jocelyn was involved in many sports. He practiced baseball, played football and enjoyed track & field just to name a few. But sadly the reality of the harsh neighbourhood where he lived set in. He felt the need to look for a way to better protect and defend himself. Despite his father's disapproval, who strongly rejected any form of fighting, Jocelyn started Judo with a friend. The following year at school, he started "Greco roman" wrestling.
His momentum was halted by a move back to Montreal in 1976. Within a few months, he was back in Judo and that same year started Shoto-Kan karate. In 1978, Jocelyn got involved in "Kyokushin" karate which is a "full contact" type of fighting. In 1982, he took a break to practice "Kung-fu" and "Aikido" but the full contact was more realistic to him, so he returned to Kyokushin. By the summer of 1985 he had earned his black belt.
Today Jocelyn is a 4th Dan black belt. Jocelyn began teaching that summer and has never stopped. He has taught kids as young as 3 and his oldest student was 72. After 20 years of teaching, he strongly believes that martial art has something to offer to everyone. Upon thinking back to his youth and the difficult times he experienced while growing up in the streets of Boston, he set a goal to become a teacher of karate to help children and adults achieve confidence through the discipline of karate.

Stephen Eng
Sensei

Jeremy Miller
Sensei

Ijaz Khan
Sensei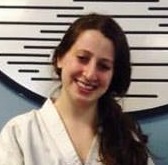 Kaylee Miller
Sensei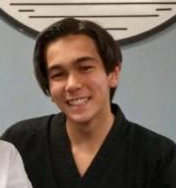 Sean Wolanyk
Sensei